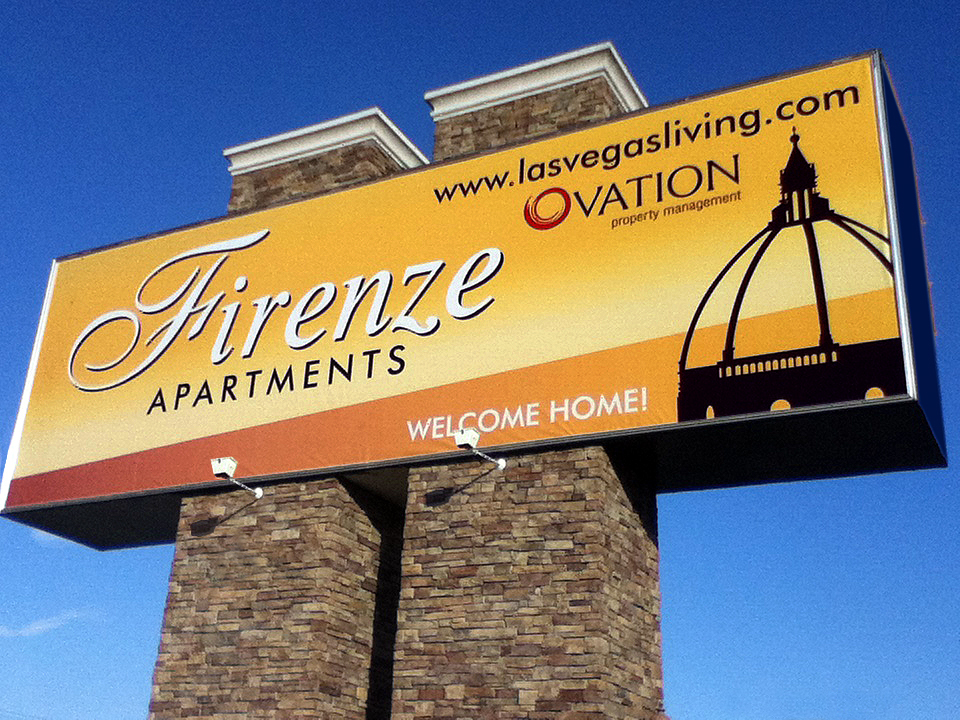 From cafes to corporations. How do people find you?
Your sign. Make it great. *Let us make yours.
Las Vegas Banner Factory can design your custom sign to communicate your brand – fast and effectively. Signs are one of the most useful and important tools in marketing and advertising your company. Make yours stand out from the rest. We have designed comprehensive visual communications for all types of businesses, big and small. From restaurants to commercial properties, construction companies, HOA's to multi-residential properties everybody needs a sign. Let an expert design yours.
List of Sign Design & Marketing Services
Comprehensive company branding packages from A-Z
Logo design
Copywriting
Exterior sign design
Entrance sign design
Community branding
On site identifications
Monuments
A-frames
Window graphics
Vehicle graphics
Directories
Parking signs
Pool signs
Hours of operation signs
All types of traffic generating signs
Complete property management signage and marketing tools
*Las Vegas Banner Factory only designs signage for marketing purposes. We are not a licensed contractor and do not fabricate signs. If you need sign contracting work call Las Vegas Flag & Sign at: 702-798-6030 or email info@lvfns.com