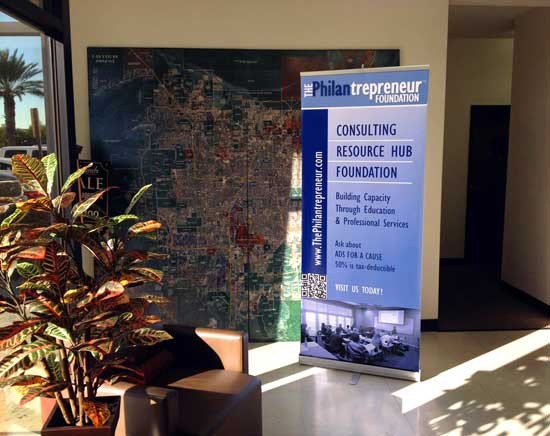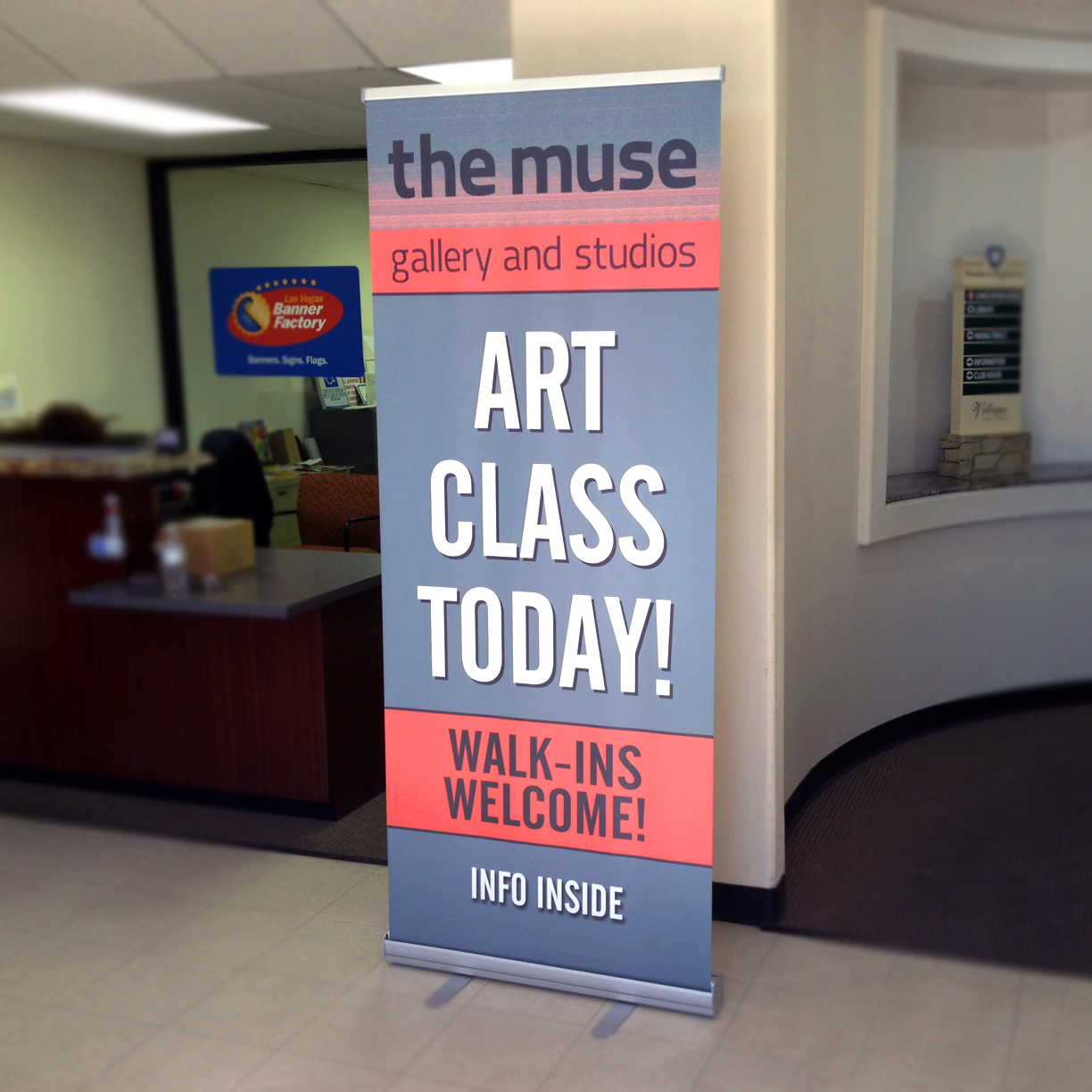 Pull Up Banners.
Inexpensive. Lite weight. Easy to set up and carry. Fits in your front seat. Save on shipping charges and get your custom made pull up banner right here! 
Featuring Our 33" Expolinc Silver Roll Up Stand. Includes convenient carrying case!
In-stock right here right now! Need a custom, professional design for your next event? Ask for our special in-house pricing. Quick turnarounds.
Starting at $175
Call 702-789-3000 or info@lasvegasbannerfactory.com to get started.